PREF 's development team is the most talented, creative group of industry professionals a Master Developer would hope for. Below is a brief description of our team members: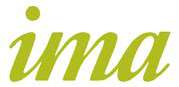 ima creates exceptional recreational spaces that give form and character to the landscape, providing distinctive artistry and economic value for our clients. We consult, collaborate, imagine and de ne a project's scope and character – from large scale themed parks and guest experiences to incorporating destination public spaces and entertainment venues – to create exciting people-oriented environments.
We have built our business on pushing the boundaries to create the right solution. We thrive in collaboration and believe that the right design is a balance between vision and reality. We strive to have this balance in a design that can transcend the value for our client to enrich the community experience.
We bring a depth of experience and discipline to every commission, taking a holistic view of a project from consulting on recreational / environmental planning and urban design to landscape architecture.
Themed destinations are a specialty of ima , including more than 45 years working with Walt Disney Imagineering. Our worldwide expertise and clientele have allowed ima to work on unique projects that consistently attract guests from around the world. We welcome the opportunity to design transformative experiences that captivate and refresh travelers.
ima has built an international portfolio of master plans and entertainment designs for public, private and civic clients. Currently the rm has more than 50 million square feet under design development and construction, including resorts, retail, housing, urban streetscapes and campus communities.
■ WORLDWIDE ■ SUSTAINABLE COMM DEVELOPERS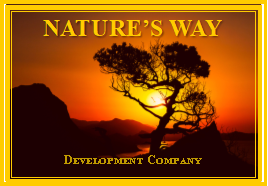 Over 26% of the civilized world has no access to electricity on demand, 40% of the world's population does not have direct access to safe potable water, 15% of the world goes to bed hungry every night, 30% do not have access to any healthcare professional and or medical facility, and over 20% of all the people in the world live in "urban slums" or are outright homeless. According to theologians, scientists and humanitarians alike, all global "trends" are on the rise, as there are over a quarter million babies being born each day worldwide!
NATURE'S WAY Development Company was founded by a group of experienced and dedicated developers who want to DO SOMETHING about these rising global "trends." With a BOLD Vision and Mission, the Company has set out to accomplish just that, to reverse these growing global "trends" by integrating innovative, evolutionary new sustainable technologies with land planning designs THAT WILL shift the paradigm and architecture of how "Communities of the Future" are developed and built.
NATURE'S WAY Development Company has strategically teamed with PREF, Sustainable Energy Consultants and eCore Energy to design and engineer La Joya de Panama into one of its premier worldwide "Communities of the Future" using some of the most state‐of‐the‐art sustainable
technologies and environmental renewable energy solutions in the market today; i.e. disruptive NanoGen Solar Panels, Renewable Energy Storage and Management Solutions, distributive Distribution and Transmission Micro‐Grid Systems, potable Clean and Safe Water Solutions,
convertible Municipal Trash and Sewage Waste‐to‐Energy Treatment Systems, and Sustainable Net‐Zero Energy and Building Solutions for commercial and residential construction.
Mr. Tim Roberts, CEO of PREF Real Estate Developers, and Mr. JS Parker, Managing Director of NATURE'S WAY Development Company are eager to bring their 80 years of combined experience of building mixed‐use master planned communities in Southern California and throughout the Western United States to the shores of Panama. PREF has assembled a couple of thousand acres of distinctive properties on which to build its mixed‐use, master planned "Community of the Future" and has selected NATURE'S WAY to help design, engineer and co‐develop La Joya de Panama using the most innovative and dynamic sustainable technology solutions in the market; proven to be efficient, reliable and cost effective.